Molding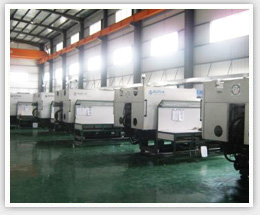 With a modern facility, Fast New has made the investment necessary to become a complete supplier to our customers.
Our press sizes currently ranges from 75 to 1680 tons and we are continuously evaluating and upgrading our injection molding capabilities as our business grows. Fast New also offers turnkey capabilities in plastic injection molding projects. We understand the range of options you need to consider in deciding upon a material or manufacturing techniques. We also offer a network of industry contacts that can help take the worry out of an injection molding manufacturing project.
Molding Solutions:
Fast Capacity
Speed is an important element to our clients in all aspects of their program. Our in-house molding facility
has the capacity that allows Fast New to meet the strict timing requirements of production runs, whether it is low volume or in big quantities. 24 Hour, 7 Day production are also available.
Capabilities
● Insert Molding ● Over Molding ● Unscrewing Cores ● Full Automation ● Manual Operation